Pitch:
On March 25, Zayn Malik released his debut studio album Mind of Mine. This is his first album as a solo artist since leaving One Direction in early 2015. Prior to releasing the album Malik released singles "PiLlOwT4lK" and "LIKE I WOULD".
Background:
English-born Zayn Malik, who records by the single name "Zayn", was a member of the British-Irish boy band One Direction for the better part of four years. During his membership in One Direction, the boys released the albums Up All Night, Take Me Home, Midnight Memories, and Four. In Mar. 2015 Malik left One Direction and shortly after signed a solo recording contract with RCA Records. His debut album Mind of Mine reached number one in the United States, as well as the United Kingdom, and Malik became the first British male artist to debut at number one in both the US and the UK.
Facts:
The album will feature Kehlani Parrish in the song "WrOnG".
Songs featured on the deluxe album include:
MiNd Of Mindd (INTRO)
PiLlOwT4lK
iTs YoU
BeFoUr
sHe
dRuNk
INTERMISSION:FLoWer
rEaR vIeW
wRoNg Feat. Kehlani
fOoL fOr YoU
BoRdErZ
tRuTh
lUcOzAdE
TIO
BLUE
BRIGHT
LIKE I WOULD
SHE DON'T LOVE ME
Quotes:
In an interview with Spotify, Malik discussed his inspiration for the album he drew from his personal favorite artists including, Prince, R. Kelly, and Usher. Malik said, "I think there's all kinds of underlying different things I took from each of them over time, listening to their music and playing some songs 50 times over on repeat. You kind of pick up certain things like the way you might pronounce a certain letter or phrase or whatever, but nothing, like, copycatted."
In an interview with Fader, Malik said, ""All the songs are different genres. They don't really fit a specific type of music. … I don't really know what my style is yet. I'm kind of just showing what my influences are."
"Mind of Mine is a love letter to male pop-R&B from an avowed, observant listener, and the shadows of that genre's most successful contemporary artists linger over almost every song," said Jamieson Cox, theverge.com.
"I loved Zayn in One Direction and I am excited to see how far he can go in his solo career," said fan Hayden Sisk. "I know he was looking to release a different and more mature sound, and I think that's exactly what he did with Mind of Mine."
Multimedia: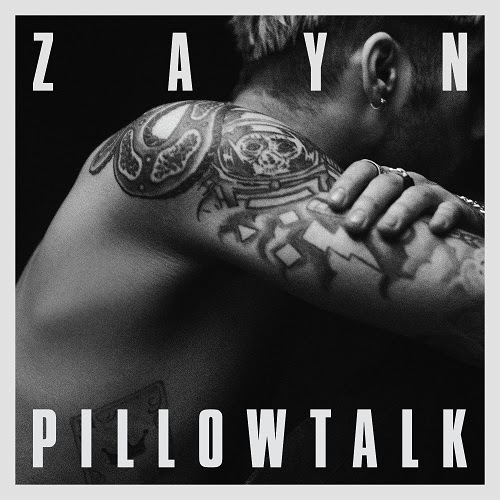 Click to watch Zayn's "Pillowtalk" music video.
Contact:
Manager: Sara Stennett | +1 914 469 5087 | ron@berkcommunications.com